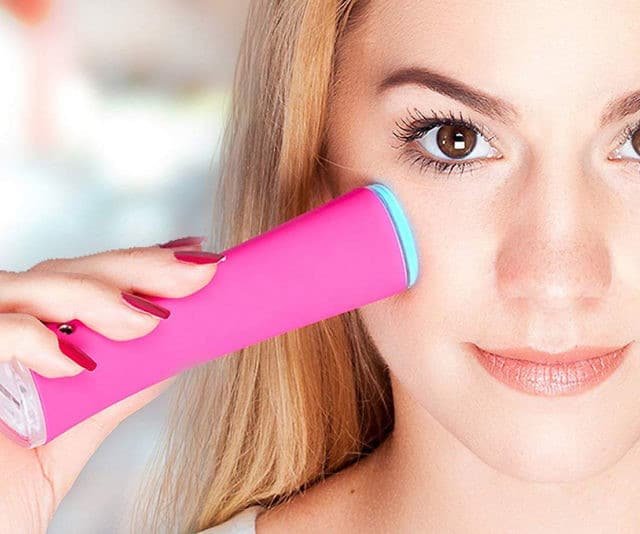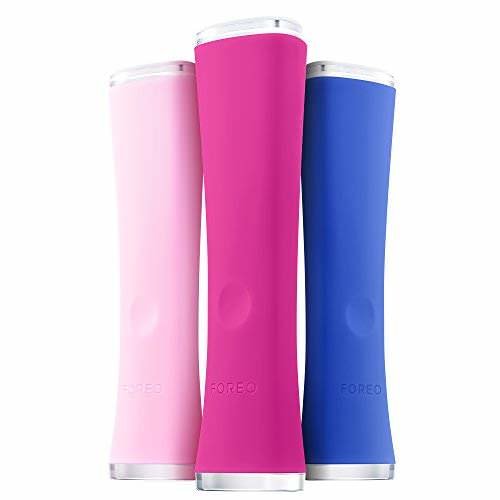 Features:
Laser-focused blue LED light eliminates acne-causing bacteria while T-Sonic pulsations facilitate renewal.
Soft silicone is gentle enough for even the most sensitive acne-infected skin, and prevents the spread of bacteria from spot to spot.
30-second treatment with a built-in timer and targeting crosshairs for a treatment with laser precision.
Charge it once, use it 240 times and Never buy a single replacement cartridge. Bonus: a 2-year warranty and 10-year quality guarantee.
It cleanse face to remove all dirt and makeup. ESPADA's blue light is most effective on clean, dry skin.
Main Causes of Acne
When bacteria and dead skin cells trap excess sebum in pores, your skin becomes red and inflamed, resulting in an embarrassing breakout. Covering it up never seems to work, and other treatments can have irritating side effects. ESPADA ends pimples before they ever have a chance to surface.
This is a powerful blue light acne treatment device from FOREO. Equipped with ultra-powerful Light Pulse Technology to target blemishes with surgical precision. Noninvasive blue light therapy and T-Sonic pulsations quickly eliminate acne at the source for clearer, healthier skin. Safe and simple to use in the comfort of your own home, ESPADA is a professional-level anti acne treatment device made of medical-grade silicone that tackles acne-causing bacteria deep beneath the skin's surface. Its lightweight design and long-lasting charge make it great for travel, because you never know when a pimple might pop up.