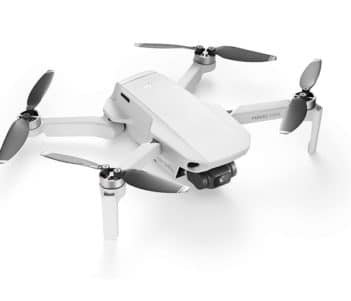 This is one of DJI's latest drones and also the most compact drone in the market. the drone weights 249 grams which is under 250 so you don't have to worry about any registration. The drone is powerful enough to…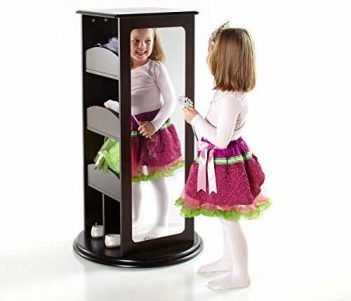 Set up the perfect area to hold all your little one's dress up clothes with the Rotating Dress Up Storage by Guidecraft! This compact unit is perfect for any size playroom or bedroom, with universally attractive, scalloped edges to match…
This could be a perfect gift for your kid(s). The fashion pretend station by Kid Kraft is perfect for playing pretend. This station has storage compartments for shoes, clothes and accessories, so kids can keep all their make-believe toys together….
I bet you noticed that as children grow their toys and activities also change. Have you ever thought about to change their potty as they grow too? Most of the parents usually start with one of those portable potty chairs…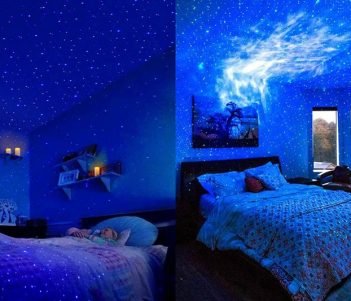 Ever wish you could sleep or study under the stars? Well, with this BlissLight starport USB laser light you can instantly project a galaxy of laser stars from your laptop, phone charger, battery pack, or USB outlet! It will be…
Add some fun to just about any outdoor event such as birthday parties, barbecues, picnics or camping trips with YayLabs SoftShell Ice Cream Balls. Just add natural ingredients as simple as cream, sugar and vanilla in one end of the…
Show that special someone how much you love them with a huge Teddy Bear reminder. An enormous dark brown Teddy Bear from Joyfay is sure to be a hit, and bring a smile to everyone in the room. This special…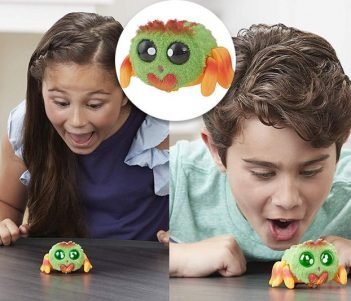 Yellies! are the cutest, fuzziest pets that respond to your voice! Voice and sound-activated, they respond to talking, yelling, clapping, singing, or even music. The louder you yell, the faster they go! Each Yellies! pet has its own unique look…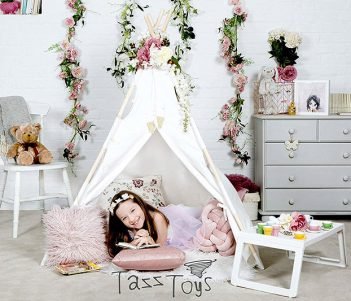 Your little one will be in love with this beautiful teepee tent! It comes with fairy lights and some decor which will make it more beautiful and adorable. The tent is extremely easy to assemble. It includes TWO double pockets…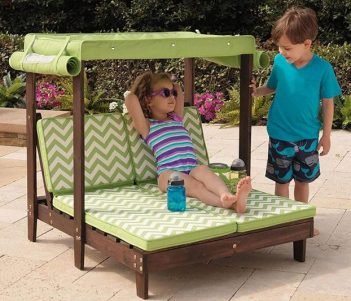 We can't agree enough that there's nothing more adorable than tiny furniture for children, especially when they are designed to look like they are for the adults! Your little ones will be ready for outdoor fun and relaxation with the…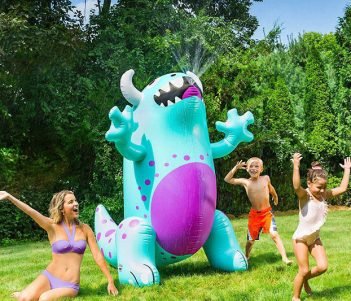 When summer heat waves come around, there's a bigger, better, and funner option for the kids. These ginormous inflatable cute monster sprinklers will transform your backyard into a whimsical summer playground for the kids. These giant sprinklers stand around 6…
Get serious about your snowball fights by arming yourself with the snowball firing bow. The Marshmallow fun Company has expanded their snow ball line to a new "cool" level with the snow ball launcher. Now you can be cool and…
With this home planetarium star projector instantly flood any room in your home with the beauty of cosmos! Imagine watching the stars while sitting comfortably on the couch or lying in bed. With the Homestar Flux Planetarium, this dream becomes…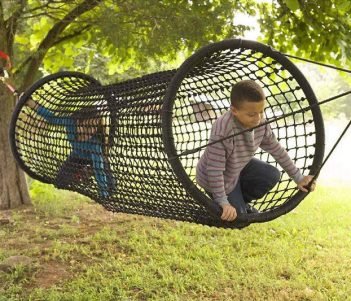 Turn your empty space in between your trees into a fun playground for your kids with this HearthSong rope tunnel bridge. The bridge is made from heavy-duty weather-resistant polyester rope and comes with everything that you'll need to hang it…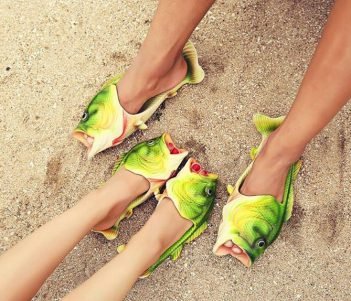 These realistic fish shoes will make you the focus of the crowd, you can also get a lot of chat and fun. This is a perfect gift idea for everyone! The sandals are environmentally friendly non-toxic, wear resistance, waterproof, easy…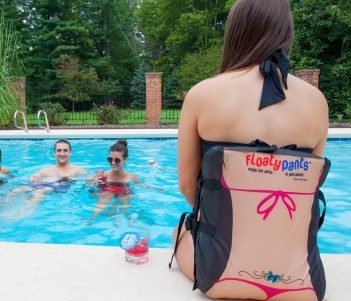 How many times have you been struggling to keep your head above water? Or struggled to keep floating with just one hand? With this floaty pants you will able to sit back in the water without treading or holding on…
This classic blaster marshmallow shooter could be a super fun gift that is a blast, and promises hours of laughter and fun. Your loved ones will love it. The classic extreme blaster is a booming success with kids of all…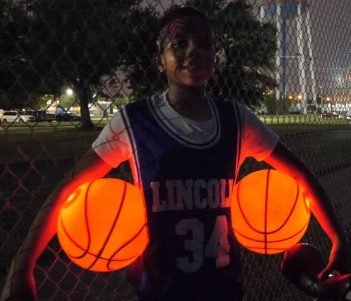 As seen on Dude Perfect this Ball Uses Two Hi-Bright LEDS Rather than One LED. This allows the entire ball to illuminate with fire like Glow. This could be a perfect gift for your kids! These Basketballs are well made…
You've never experienced sledding like this before! These sled legs for kids and adults are simple to strap on, easy to transport, and fun to ride! Run, slide, and sled with all the fun and none of the hassle of…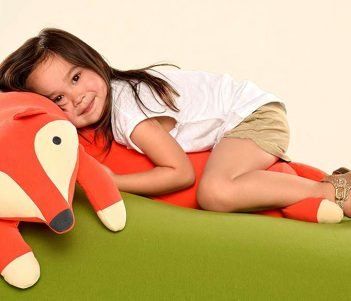 The Roll Mate is the friendliest body pillow you'll ever see. This could be a perfect gift for your kids. The outer cover is machine washable and extremely easy to take off or put back on, and they're modeled after…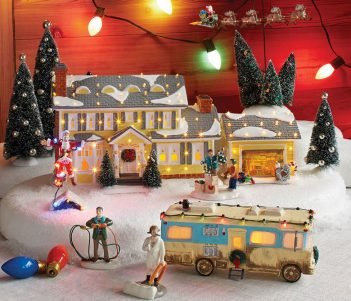 Start Celebrating the holidays Griswold style by placing this National Lampoon's Christmas vacation village on display. Designed as part of the Christmas Lane series, this house is the definition of lit up! The house can change the lights from steady…
Watch the Force in Action by Placing your library collection in Star Wars Yoda Metal Bookend. This Design Creates an Illusion that make your bookshelf amazing. For use with lightweight books only.
What about, make bath time fun again? Yes! Yookidoo unique bath toy that offers a variety of options for bath time fun. This is very easy for kids to operate and specially designed for small hands. The toys have different…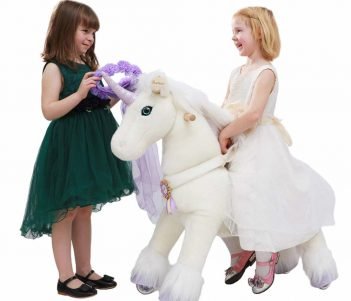 This is a perfect gift idea for children! The unicorn riding horse is self-propelled by bouncing up and down on it like you're galloping. With each pump, the unicorn pony will move forward, in't it awesome? Scientific design for the…
This Nerf N-Strike Elite Strongarm could be a cool gift for your kids. Designed for quick draws and fast firing, the N-Strike Elite Strongarm blaster puts elite battle performance in the palm of your hand. It has the same long-range…