Universal Design
Its standard height toilets which ranging in height from 14″ to 16.1″ from floor to toilet bowl seat.Does NOT fit high toilets which over 16.1″ high, such as Comfort Height and ADA Compliant Height toilets.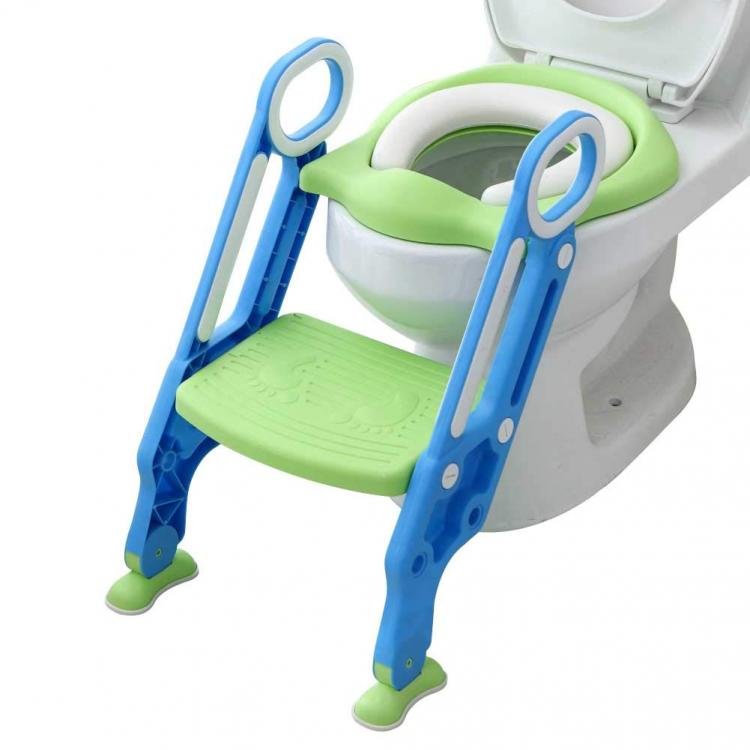 Easy to Assemble
Easy to install according the instruction. And the potty toilet seat is suitable for V-shaped, U-shaped, O-shaped toilets, not for square toilets and It is very easy to remove and fold up so adults can use the toilet too.
What About Comfort?
The PU Cushioned seat can greatly improve your little adventurer's sitting comfort and confidence, Even though sitting for a long time.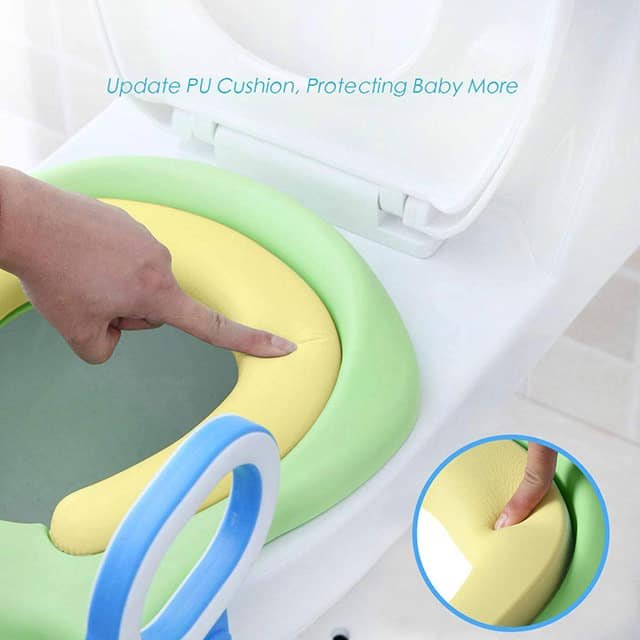 Specification:
Model: MH-8809
Material: PP + TPR + Sponge + PU
Colour: Green/Blue/Red/Pink
Measurements from the Floor to Step: 6.5″ or 8.8″
Measurements from the Floor to Seat: 16.1″
Max Load of Footrest: 75KG/165lb
Weight: 2.01kg
I bet you noticed that as children grow their toys and activities also change. Have you ever thought about to change their potty as they grow too? Most of the parents usually start with one of those portable potty chairs that sit on the floor. But it easily becomes unusable when the child is 3 or 4 or 7. We suggest to try this Mangohood Potty Toilet training seat with step stool ladder for boy and girl baby. This potty training seat is suitable for 1-7 years old,as the footrest is adjustable(2 choice of height) so you can continue to use it when kids grow up.