There's nothing worse than smashing your garbage down to compact it, and it only helps you to get some sort of toxic liquid garbage substance on your hand. Garbages get too full, and instead of actually taking it out, we…
Give your home a modern designer touch with these fun decorative pillow covers. This set includes 4 decorative pillow covers. Comes in 18″, 20″, and 22″ sizes with these cream, natural-brown, gray, and black square colors.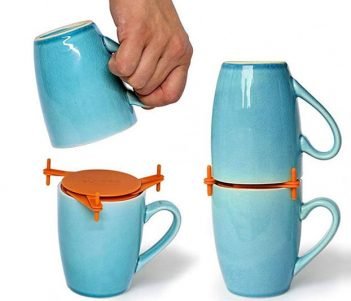 The ELYPRO Coffee mug organizers/stacker is an adjustable stacking device. It organizes kitchen cabinets by stacking mugs, cups, glasses in a narrow fashion and saves tons of space on your cupboard shelf. This cabinet organizer is a great alternative for…
My daughter loves it, she's fascinated by the earth, the globe is helping her learn more each day. The product is well build. Good size for a small table. Solid, no spinning like crazy. This 3 in 1 children's globe…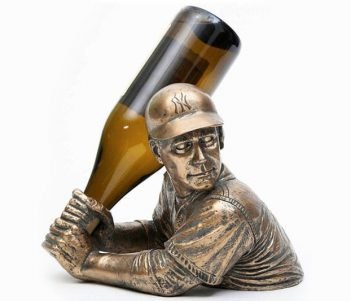 The Bam Vino wine bottle holder captures your love of baseball and wine. This is perfect for baseball lovers, wine lovers. Sculpted to look like a baseball player getting ready to hit a homerun, the bottle fits top down into…
This excelvan wooden folding book light / lamp is the ideal way to give your environment a warm touch. When you open the book, it turns on; when you close the book, it turns off. The soft LED light can…
With this home planetarium star projector instantly flood any room in your home with the beauty of cosmos! Imagine watching the stars while sitting comfortably on the couch or lying in bed. With the Homestar Flux Planetarium, this dream becomes…
Keep a watchful eye over your home or office with this mini spy hidden camera. Use it for recording both snapshot picture and videos without attracting any attention. It records video in exceptional 1920X1080P HD at 30 frames per second….
Halloween, Christmas, New Year's any of your perfect occasion, it ads more color to your celebrations. This 3D Fireworks Light Bulbs will be the most attraction for your guests. This could be a perfect gift for your loved ones. Or…