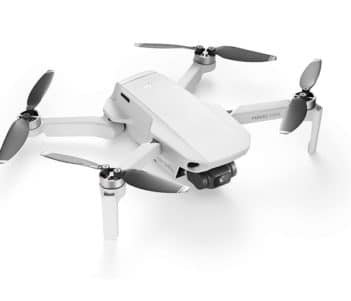 This is one of DJI's latest drones and also the most compact drone in the market. the drone weights 249 grams which is under 250 so you don't have to worry about any registration. The drone is powerful enough to…
This is the latest noise-canceling headphones from Bose and one of the best in the market right now. They are comfortable to wear on even the longest flight and last for 20 hours on a single charge. Users can select…
A house full of imaginative kids or geeky adults this could be the perfect paper towel holder. The Princess in the Tower paper towel holder adds a bit of charm and style to your kitchen, and will surely be an…
Some cars just don't have enough storage space for your stuff while you drive, especially when taking a long road trip. For instance my current car doesn't have a place to even set a phone besides in the cup holders….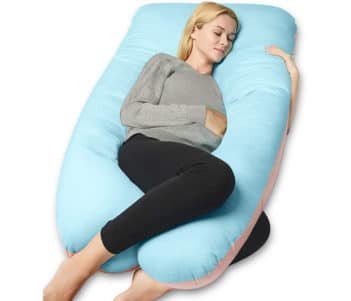 PREMIUM PREGNANCY PILLOW. Super soft pregnancy body pillow lets you get a good night of sleep throughout your pregnancy. The uniquely designed to follow the shape of the pregnancy mom, oversized U-shaped pillow support for back, hips, legs, belly,long enough…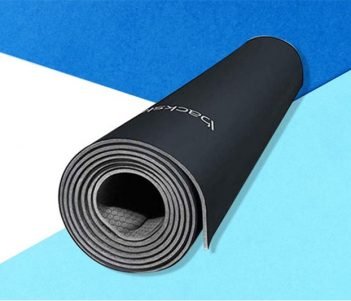 This 5mm thick yoga mat is very comfortable and easy to use. There are snaps on the top and bottom that lock it into place (no curling edges) and when you're finished using it, just flip it over, click the…
Discover your DNA story with this easy-to-use Genetic Ancestry DNA Test kit. Simply send in your saliva sample to our lab in the prepaid package, and your report will be ready in around 6-8 weeks. We found this is the…
Dry your dishes, kitchen gadgets and vegetables and save space with this multi-purpose Over the Sink Roll-Up Drying rack. Made from silicone-coated steel, this unique drying rack rolls out to fit neatly over your standard sized kitchen sink so that…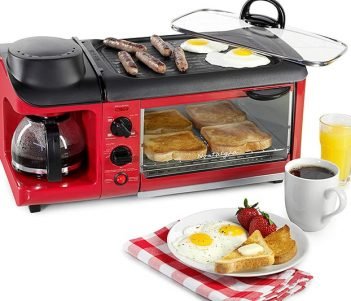 Why fill your cabinets with 3 different kitchen appliances, when you could just buy one item that does the same? Bring the family together and make a complete breakfast with just one appliance. Enjoy a cup of coffee with the…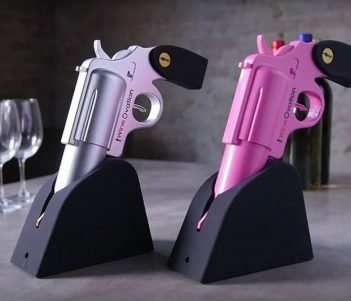 Why are all powered wine openers so boring? Well not anymore. We found the Wine Gun from WineOvation! It takes wine opening to whole new level. Be a boss at your next wine gathering and whip out The Wine Gun…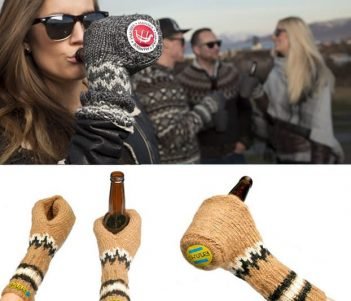 Drinking booze in the winter is very challenging! You need to keep your beer cold and keep your hands warm. There is where the Suzy Beer Mitt beer glove comes in. Oh My Goodness, that's the coolest koozie ever! Exactly…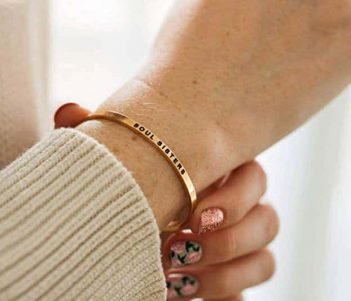 The bracelets are fully adjustable and will fit most wrist sizes. They designed them to be delicate, lightweight, comfortable and durable, so you can wear them daily, to work or play. The bracelets are made of hypoallergenic, lead free, and…
You can have it all with the new QWERKYWRITER S, the ORIGINAL Typewriter Inspired Mechanical Keyboard. Unmatched in its aesthetic design, the QWERKYWRITER S easily is one of the most stunning devices you will ever own. But don't let that…
When you will wear the long-sleeve one-piece swimsuit it will look like your anatomically correct organs, muscles, and veins and more right where they're supposed to be under your skin.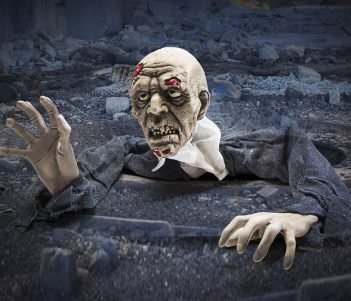 Creepy looking zombie jaws and scary teeth give the appearance of ghastly laughter great for greeting trick-or-treaters, or visitors to your haunted house. It comes with one 5 feet tall grim Halloween ground-breaker zombie bloody with hands and a long…
This sequel to the Monopoly Gamer board game joins forces with Nintendo Mario Kart characters and elements. Move around the gameboard as Mario, Princess Peach, Luigi, or Toad. Pass Go to trigger a race from Mario Kart Cup, dodge banana…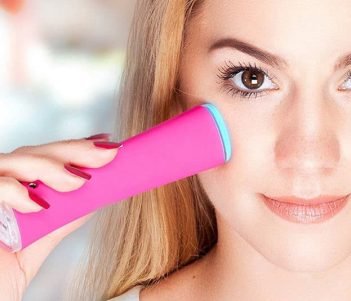 This is a powerful blue light acne treatment device from FOREO. Equipped with ultra-powerful Light Pulse Technology to target blemishes with surgical precision. Noninvasive blue light therapy and T-Sonic pulsations quickly eliminate acne at the source for clearer, healthier skin….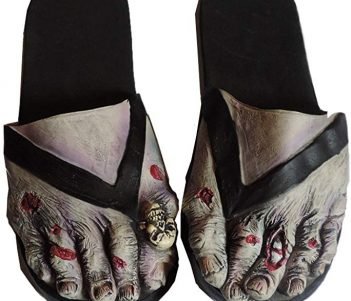 Got a spare foot lying around? Try these zombie feet sandals for any occasion. Maybe you're over-due for a pedicure, or just want to make a statement. Comfortable to wear and unique!
Show that special someone how much you love them with a huge Teddy Bear reminder. An enormous dark brown Teddy Bear from Joyfay is sure to be a hit, and bring a smile to everyone in the room. This special…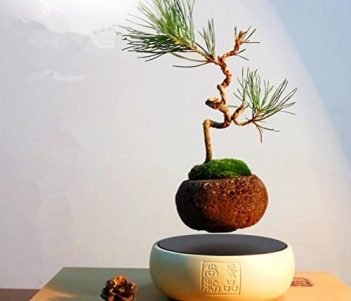 Seriously I don't think I'll ever buy another plant that doesn't float and spin in the air using magnets after seeing this. 🙂 It's ideal for shops, bars, coffee shop, gift shop, party party, hotel, family reception, Office scenes, magic…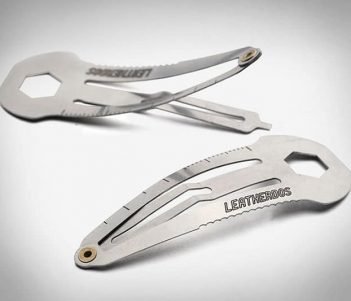 This is the time for wearing multi-tools and this one mostly for ladies unless you are a guy that wears hair clips which is perfectly fine! This hair clip multi-tool is filled with different tools including A screwdriver, A bottle…
The Stash-it Hair Brush Diversion Safe is a great way to hide your valuables! Ensure your cash remains safe by hiding it in plain sight inside this hair brush safe. Most people don't want to handle others hairbrushes so it…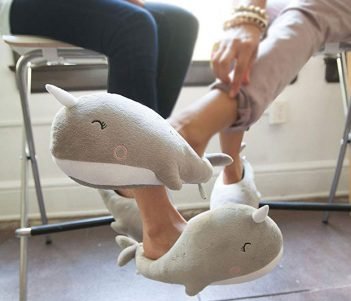 Adorable smiling eyes and rosy cheeks remind you it's going to be a wonderfully comfy day. With their cute Kawaii design, you'll be showing them off to everyone you know. An extra-stuffed appearance gives lots of cushion. You'll feel like…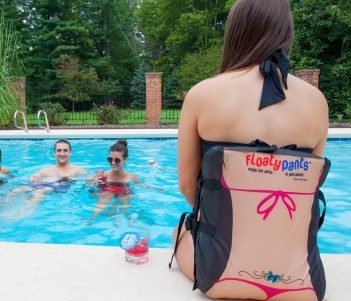 How many times have you been struggling to keep your head above water? Or struggled to keep floating with just one hand? With this floaty pants you will able to sit back in the water without treading or holding on…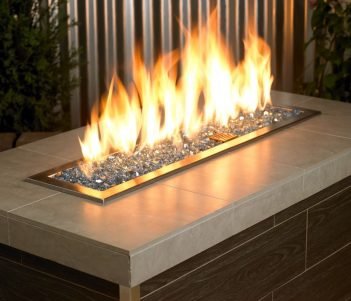 Make your fire dancing and sure to impress your every guest and liven up every gathering. The reflective feature of this fire glass enhances its natural color, giving it a spectacular effect that makes it appear like the flames are…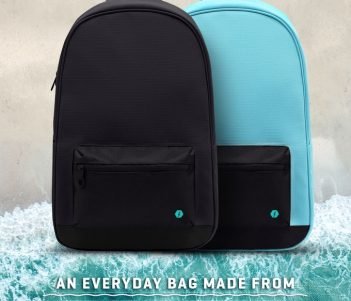 Introducing Daypack – The Upcycled Backpack by Solgaard. A backpack made from recycled plastic recovered from the ocean. Designed for everyday carry, including laptop and other tech gear. This is a perfect gift for your buddy.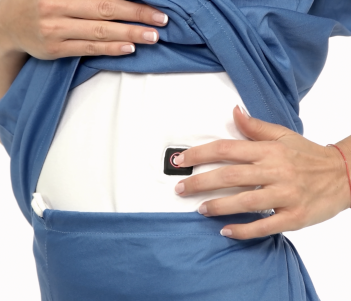 Introducing The World's Warmest Shirt. This is the Perfect gift for a man and woman. Heated shirt powered by a lightweight battery. Bring warmth with you wherever you go and forget worrying about how many layers to wear!
Halloween, Christmas, New Year's any of your perfect occasion, it ads more color to your celebrations. This 3D Fireworks Light Bulbs will be the most attraction for your guests. This could be a perfect gift for your loved ones. Or…
Improve your Oily skin by removing blackheads. After washing your face apply this and wait for 10 min for deep cleanser. With natural charcoal, the strip traps and removes dirt, excess oil, and debris from deep down in the poreIn…
Bloody Bath Mat – Color Changing Sheet Turns Red When Wet. WATER TURNS BLOOD RED! DON'T BE FOOLED BY IMITATION BLOOD MATS WITH PAINTED FOOTPRINTS. AWESOME HALLOWEEN DECORATION. DRIES BACK WHITE AFTER EACH USE
You know some cars just do not have sufficient storage for your necessary stuff when you drive, specially during the long road trip. In this situation, this unique car seat pockets is the perfect solution for you/us! These are extremely…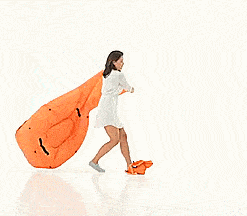 TRONO inflatable lounge chair is a perfect gift idea who love camping, hiking, fishing and outdoorsy types. Trono Inflatable chair inflates in just 3 seconds and the weight is surprisingly 1.7 lbs ( 0.8kg ). So, it will be very…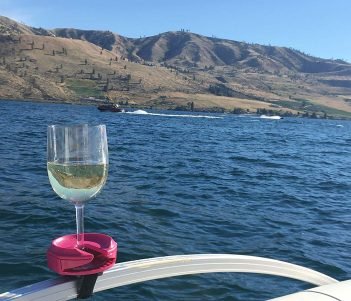 Now you can finally enjoy eating, reading or concert viewing without the need to old the wine glass in your lap or set on the ground. It could be a cool gift for your loved ones! We think they will…
Who didn't love bean-bag chairs as kid? This gaint bean-bag chair actually turns into a mattress and doesn't contain tiny beads. Have some unexpected guests who need a place to crash or want to have an amazing sleepover? No problem!…
Smile, laugh & talk with confidence without the worry of stained teeth or bad breath! If you hate to use chemicals then this natural toothbrush sticks for you. You simply chew it until it forms bristles that you can clean…