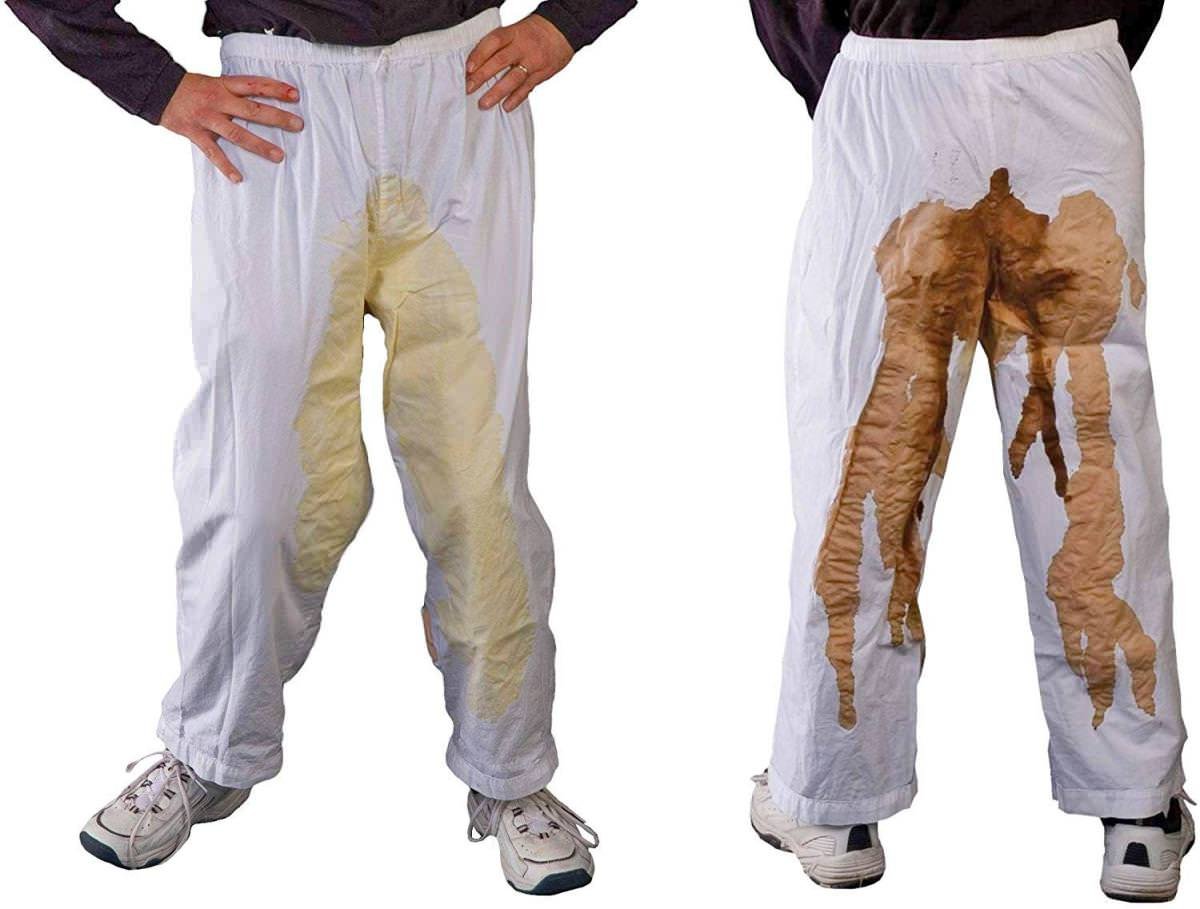 will the stains come out if i wash it in gain? or dry cleaning? will that get rid of the stains?
Gain can't touch these stains. Goosh Pants are made of proprietary stain absorbing fibers that lock in colors and scents. I'm not even sure your favorite dry cleaner could remove these stains with perchloroethylene or tetrachloroethylene. I'm confused – why would you want to get rid of them? That would be like putting makeup on the Moaning Lisa!
What is the size of the model in the photo?
These are a One Size Stretchy Material that Fit Men Small- XLarge and Women and Some Larger Kids!
I'm a pretty hefty person (40 waist) will these pants fit?
Im sorry im not really sure coz im big also and its not fit for me.
Expectation:
It will be very funny that your dog would come to sniff!
If you like to make people do a double take, these are the pants for you! They feature pee on front and poop on back. The perfect outfit for Halloween or any day that you seriously want to freak people out around you.