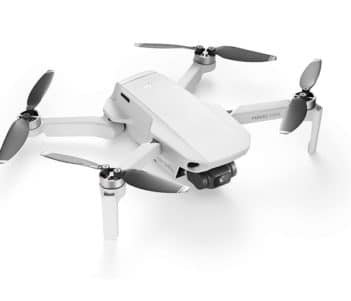 This is one of DJI's latest drones and also the most compact drone in the market. the drone weights 249 grams which is under 250 so you don't have to worry about any registration. The drone is powerful enough to…
This is the latest noise-canceling headphones from Bose and one of the best in the market right now. They are comfortable to wear on even the longest flight and last for 20 hours on a single charge. Users can select…
In the world full of gadgets it is important to make sure that do not run out of charge and instead of carrying a powerbank you can put on this SOLSOL Solar Charging Hat and it will charge your phone…
Some cars just don't have enough storage space for your stuff while you drive, especially when taking a long road trip. For instance my current car doesn't have a place to even set a phone besides in the cup holders….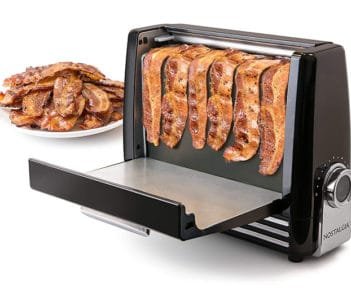 The Bacon Express as it is called, is a mini bacon grill that lets you cook up to 6 strips of bacon in just a few minutes. To use it, simply lay out as many stripes of bacon as you'll…
Apple Watch Series 5 (GPS, 40mm) – Space Gray Aluminum Case with Black Sport Band The fifth-generation Apple Watch is the first to feature an always-on display, so users no longer need to raise their wrists or tap the screen…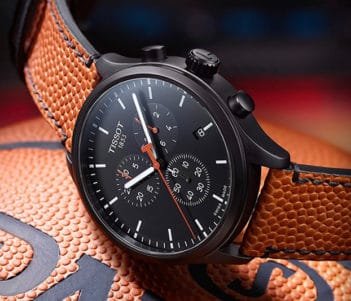 TISSOT CHRONO XL NBA COLLECTOR Spalding® (Model: T1166173605108). This very sporty and fashionable large chronograph (45mm) comes with a strap made with the official Spalding® NBA basketball leather and interchangeable case backs, with a choice of 30 different medals, including…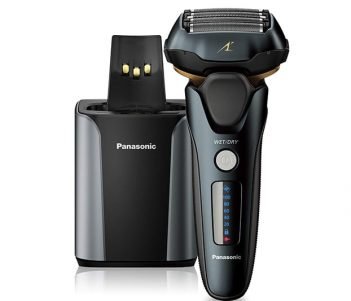 For the guy who just doesn't have enough hours in the day. This is a fast, powerful shaving machine with an ultra-fast motor and independent five-blade shaving system. 16-direction flexible head for a close shave and a pop-up trimmer will…
This DC Comics Joker Molded Rubber Backpack is designed with colorful JOKER artwork from the BATMAN comics and Made from durable 840D polyester fabric. A 17 inch laptop will easily fit inside. Also has an additional tablet sleeve for easy…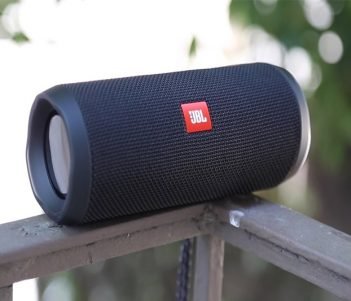 The JBL Flip 4 is a portable Bluetooth speaker that can deliver a very powerful stereo sound. This compact speaker offers high-quality audio. Its Built-in 3000mAh rechargeable li-ion battery can Support up to 12 hours of playtime. The JBL Flip…
Even if you have a backpack with extensive organization features, it'll be hard for you to find a product that does a better job at packing your gears so nice and compactly than this Tech Pouch by Peak Design. This…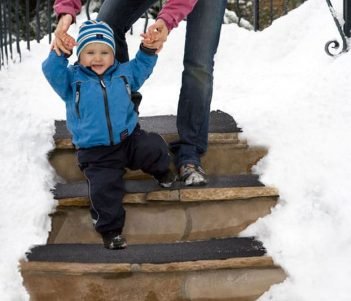 No more Shoveling, No more Salting, and No more Slipping! HeatTrak's heating mats are the best solution for winter slip prevention, as they continuously melt snow and ice keeping surfaces constantly clear. Keep your home stairs safe and snow-free all…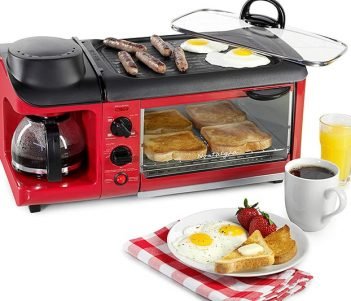 Why fill your cabinets with 3 different kitchen appliances, when you could just buy one item that does the same? Bring the family together and make a complete breakfast with just one appliance. Enjoy a cup of coffee with the…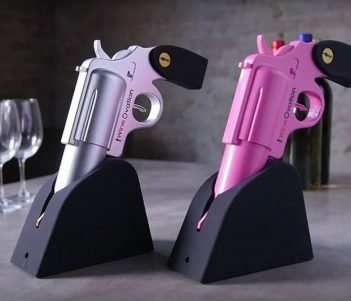 Why are all powered wine openers so boring? Well not anymore. We found the Wine Gun from WineOvation! It takes wine opening to whole new level. Be a boss at your next wine gathering and whip out The Wine Gun…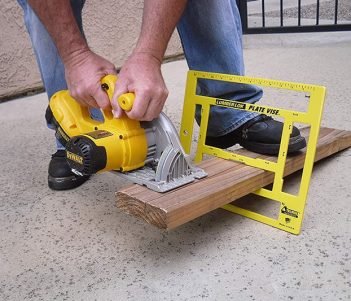 The Lumber Lock is a revolutionary breakthrough for all construction and maintenance trades and is especially great for projects around the house that you'd like to do yourself. The Lumber Lock will hold dozens of different lumber shapes and sizes…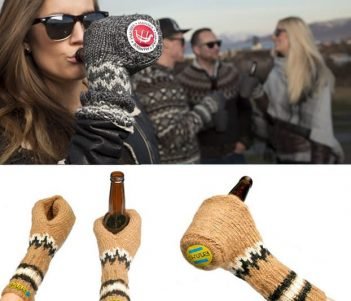 Drinking booze in the winter is very challenging! You need to keep your beer cold and keep your hands warm. There is where the Suzy Beer Mitt beer glove comes in. Oh My Goodness, that's the coolest koozie ever! Exactly…
You can have it all with the new QWERKYWRITER S, the ORIGINAL Typewriter Inspired Mechanical Keyboard. Unmatched in its aesthetic design, the QWERKYWRITER S easily is one of the most stunning devices you will ever own. But don't let that…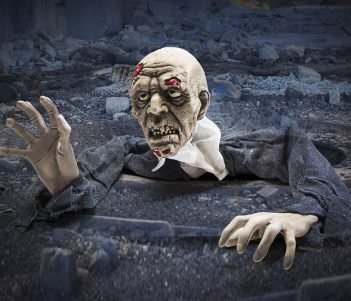 Creepy looking zombie jaws and scary teeth give the appearance of ghastly laughter great for greeting trick-or-treaters, or visitors to your haunted house. It comes with one 5 feet tall grim Halloween ground-breaker zombie bloody with hands and a long…
This sequel to the Monopoly Gamer board game joins forces with Nintendo Mario Kart characters and elements. Move around the gameboard as Mario, Princess Peach, Luigi, or Toad. Pass Go to trigger a race from Mario Kart Cup, dodge banana…
Transform your local skatepark into your own personal concrete break by hopping aboard the Razor Ripsurf. The Razor RipSurf – designed in Southern California. The RipSurf's patented design allows riders to carve and cut like a real surfboard, but on…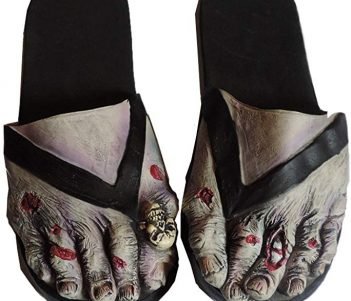 Got a spare foot lying around? Try these zombie feet sandals for any occasion. Maybe you're over-due for a pedicure, or just want to make a statement. Comfortable to wear and unique!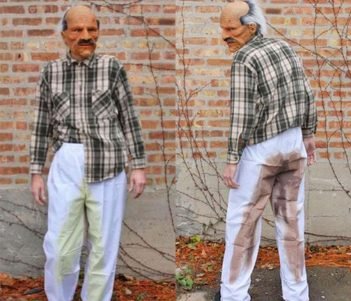 If you like to make people do a double take, these are the pants for you! They feature pee on front and poop on back. The perfect outfit for Halloween or any day that you seriously want to freak people…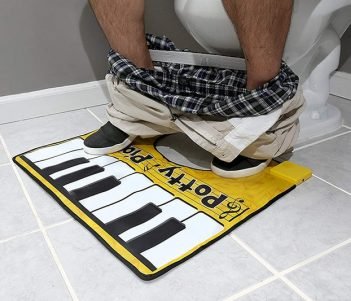 The Potty Piano allows to play a jingle while you take a tinkle. The "Potty Piano" is an electronic keyboard that sits on the floor and wraps around the toilet and allows you to play it with your feet while…
My daughter loves it, she's fascinated by the earth, the globe is helping her learn more each day. The product is well build. Good size for a small table. Solid, no spinning like crazy. This 3 in 1 children's globe…
This Hammock is perfect for summer use. You can enjoy the wonderful leisure time for listening to music or reading and so on with it. Sometimes it's nice to put up a mosquito net tent for you and your family…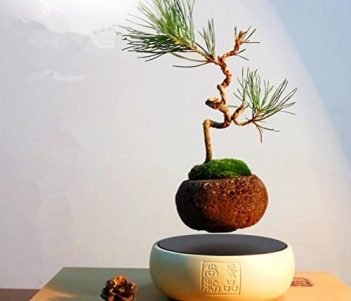 Seriously I don't think I'll ever buy another plant that doesn't float and spin in the air using magnets after seeing this. 🙂 It's ideal for shops, bars, coffee shop, gift shop, party party, hotel, family reception, Office scenes, magic…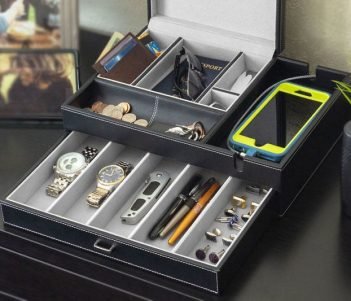 Are you misplacing your most used items and forgetting them all the time? Then this HOUNDSBAY Admiral Dresser Valet Box organizer for you! Avoid misplacing your most used items by placing them inside this men's valet organizer box. This is…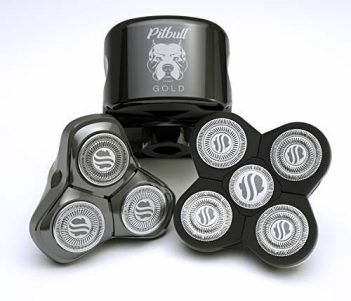 The Pitbull Gold is a fast and easy head and body shaver. You can easily achieve the perfect clean shave by swapping out your old clippers for the Pitbull hair clipper. It's long-lasting battery and powerful motor provide consistent, reliable…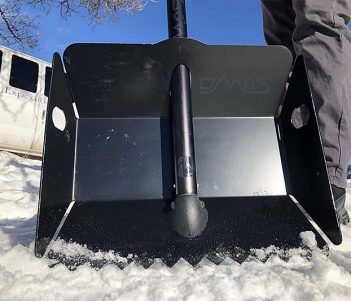 The alpha shovel is the most bad-ass shovel! Its made from lightweight and durable T6-6061 aircraft aluminum with a powder coated finish, this tool won't rust or break. The DMOS Alpha 2 shovel is built to handle snow, ice, dirt,…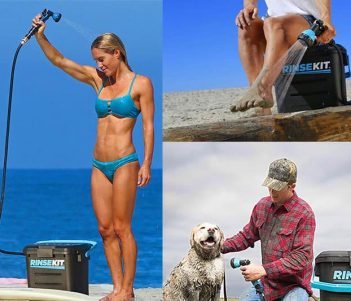 How many times have you wished you had some pressurized water to rinse off or while trying to clean something off outdoors? Well, the Rinse Kit was made for to do just that! It comes with pressure system with a…