Personalized Big Rectangle Bamboo Cutting Board
This personalized gift makes a perfect gift for moms who love to cook. This bamboo cutting board is pre-oiled for lasting durability. Whether on duty or on display, this beautiful laser engraved cutting board is sure to please. Because every piece of wood is unique, the final engraved product may be slightly lighter or darker than pictured. Bamboo is stronger than hardwood, easier on kitchen knives, and is more sustainably harvested than traditional hardwoods.
Chef'sChoice Diamond Hone Manual Knife Sharpener
Chef's Choice ProntoPro Diamond Hone Knife Sharpener #4643 is a perfect manual sharpener for those who own Asian and European/American style knives and want to quickly and easily apply a superior, shaving sharp edge!
AeroGarden Harvest 360, White
The AeroGarden Harvest 360 is a simple, beautifully designed garden, versatile enough to fit almost anywhere, but perfect for the best room in the house… your kitchen. It's no secret homegrown veggies just taste better, and the Harvest 360 will inspire you to discover the flavor of fresh no matter the season. Perfect gift for the mothers/moms.
Beautiful Honey Comb Shaped Honey Pot
This beautiful honey comb shaped honey pot stops those messy honey leaks while making your honey immediately available. You can use it with sugar, maple syrup, chocolate syrup. No waiting and shaking the container to get your favorite sauce flowing. All you need is simply press the release on the handle and it instantly flows out the bottom.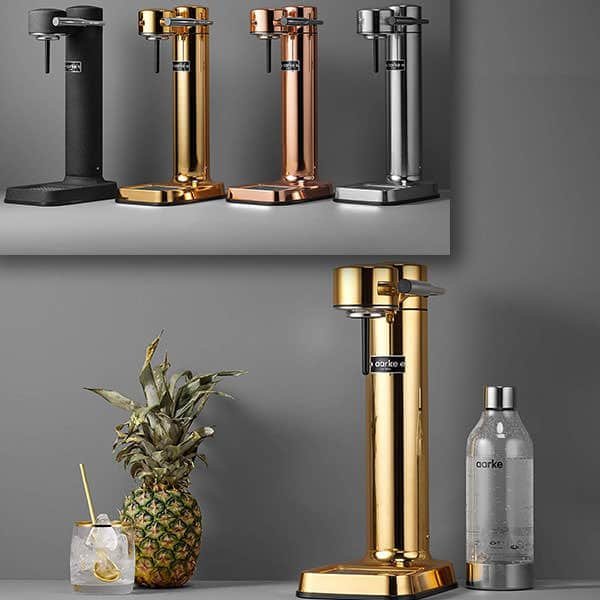 AARKE Premium Carbonator/Sparkling Water Maker
Making sparkling water at home has never been this elegant. The Aarke Carbonator II is designed from the inside and out to become the slimmest and most compact sparkling water maker in the world. This could be a perfect gift for the moms who only drinks sparkling.
Advanced Wine Bottle Opener and Preservation System
You love a glass of wine in the evening, and now you don't need to worry about drinking The entire bottle or limiting yourself to only one kind of wine - Whether you're craving Red or white (or both) Coravin gives you complete freedom to enjoy wine on your own terms.
Teabloom Complete Tea Set - Stovetop Safe Glass Teapot with 12 Flowering Teas
Award winning complete blooming tea gift set. This flowering tea gift set comes with all the essentials for an elegant tea party. This is a perfect gift for the mom who love to serve and drink tea. Each gift set includes an airtight canister filled with 12 unique, foil wrapped flowering tea blossoms featuring a selection of bold and subtle flavors to explore.
Spiralizer 5-Blade Vegetable Slicer
Never get bored on a keto/low carb, Paleo, raw, vegan, or gluten-free diet again - start making healthy Gourmet meals as soon as you get it - you'll get an excellent recipe e-book filled with nutritious, mouth-watering meal ideas The whole family will love!
Nordic Ware Smiley Face Pancake Pan
The Smiley Face Pancake Pan by Nordic Ware is the addition to your Saturday morning breakfasts. The seven different smiley faces are fun and unique You'll love the non-stick coating that makes cleanup a breeze. Use your favorite pancake recipe or the one included with the pan. Made in USA with imported handle.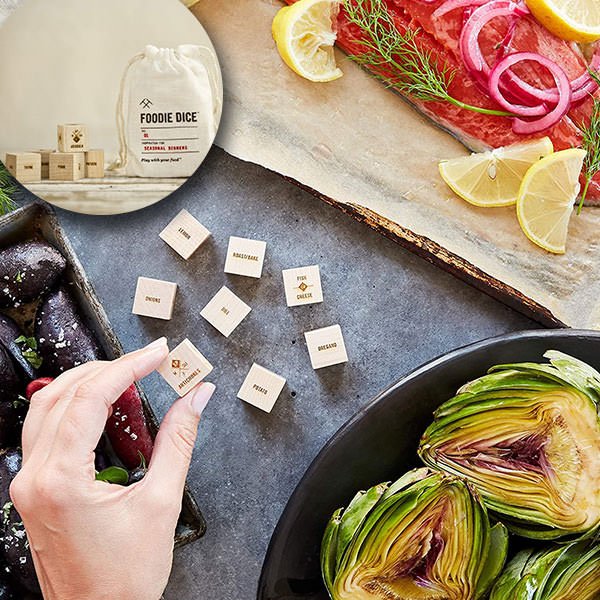 Foodie Dice
Sometimes, deciding what to make for dinner feels like more work than the actual cooking. A fun new way to shake up your cooking routine, Foodie Dice provides inspiration for creating simple, seasonal meals. Simply select the five primary dice, add a seasonal veggie die and roll. Then shop, cook, and eat! Over 186,000 possible meal combinations to inspire creativity in the kitchen.