this inflatable pumpkin Led light, there are 3 white ghost, middle one is larger than other 2. They waving the hands in different directions, open the mouth,just like to say"no one can escape" create a vivid and funny atmosphere for…
This projection animated Dragon air blown gives your decor maximum impact with minimum effort, and they come with everything you need for quick and easy set-up. You just stake it down, plug it in and watch the fun begin. Animated…
When you will wear the long-sleeve one-piece swimsuit it will look like your anatomically correct organs, muscles, and veins and more right where they're supposed to be under your skin.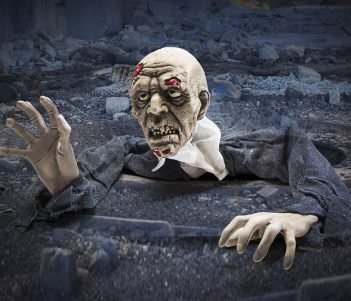 Creepy looking zombie jaws and scary teeth give the appearance of ghastly laughter great for greeting trick-or-treaters, or visitors to your haunted house. It comes with one 5 feet tall grim Halloween ground-breaker zombie bloody with hands and a long…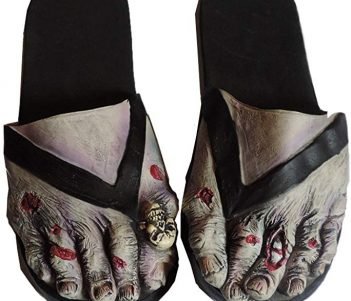 Got a spare foot lying around? Try these zombie feet sandals for any occasion. Maybe you're over-due for a pedicure, or just want to make a statement. Comfortable to wear and unique!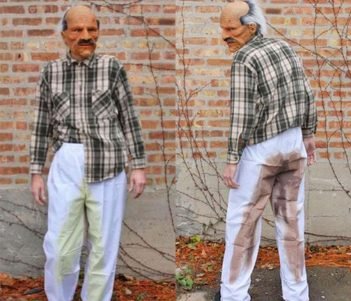 If you like to make people do a double take, these are the pants for you! They feature pee on front and poop on back. The perfect outfit for Halloween or any day that you seriously want to freak people…