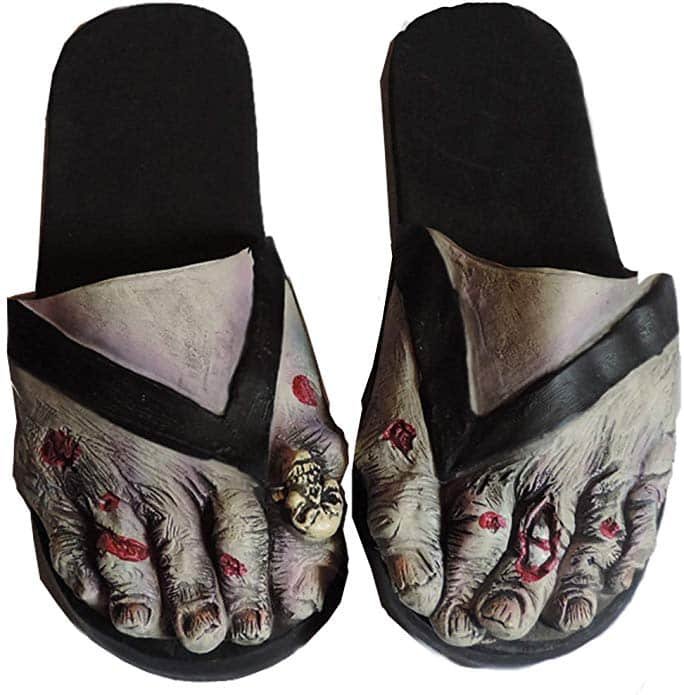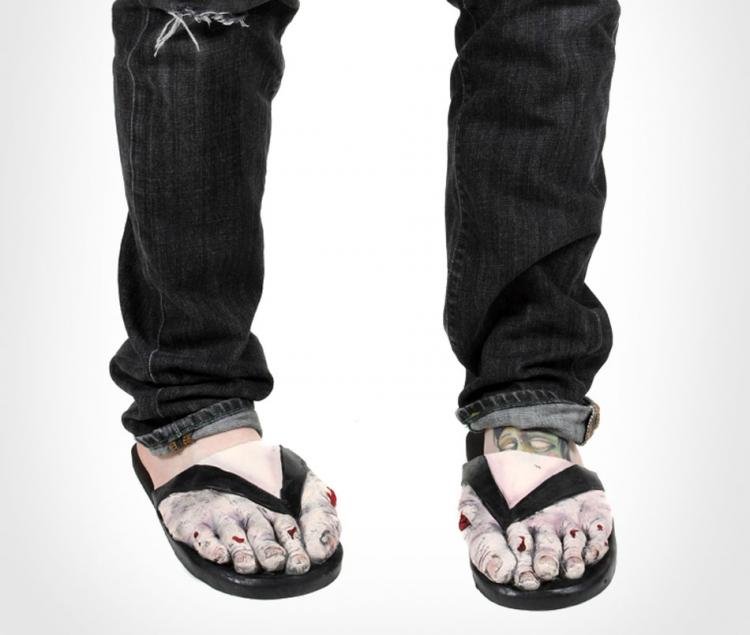 You can have it for costume and these are very comfortable to wear. You can wear it for hours!
Features:
Latex
Zombie Feet Sandals Adult Large
Measures 11 1/2″ Long
Comfortable Latex Toe And Foam Footbed
Realistic Details And Quality Construction
Great For Halloween & Costume Parties
Got a spare foot lying around? Try these zombie feet sandals for any occasion. Maybe you're over-due for a pedicure, or just want to make a statement. Comfortable to wear and unique!